Another horror narrowly avoided as police stop man setting family alight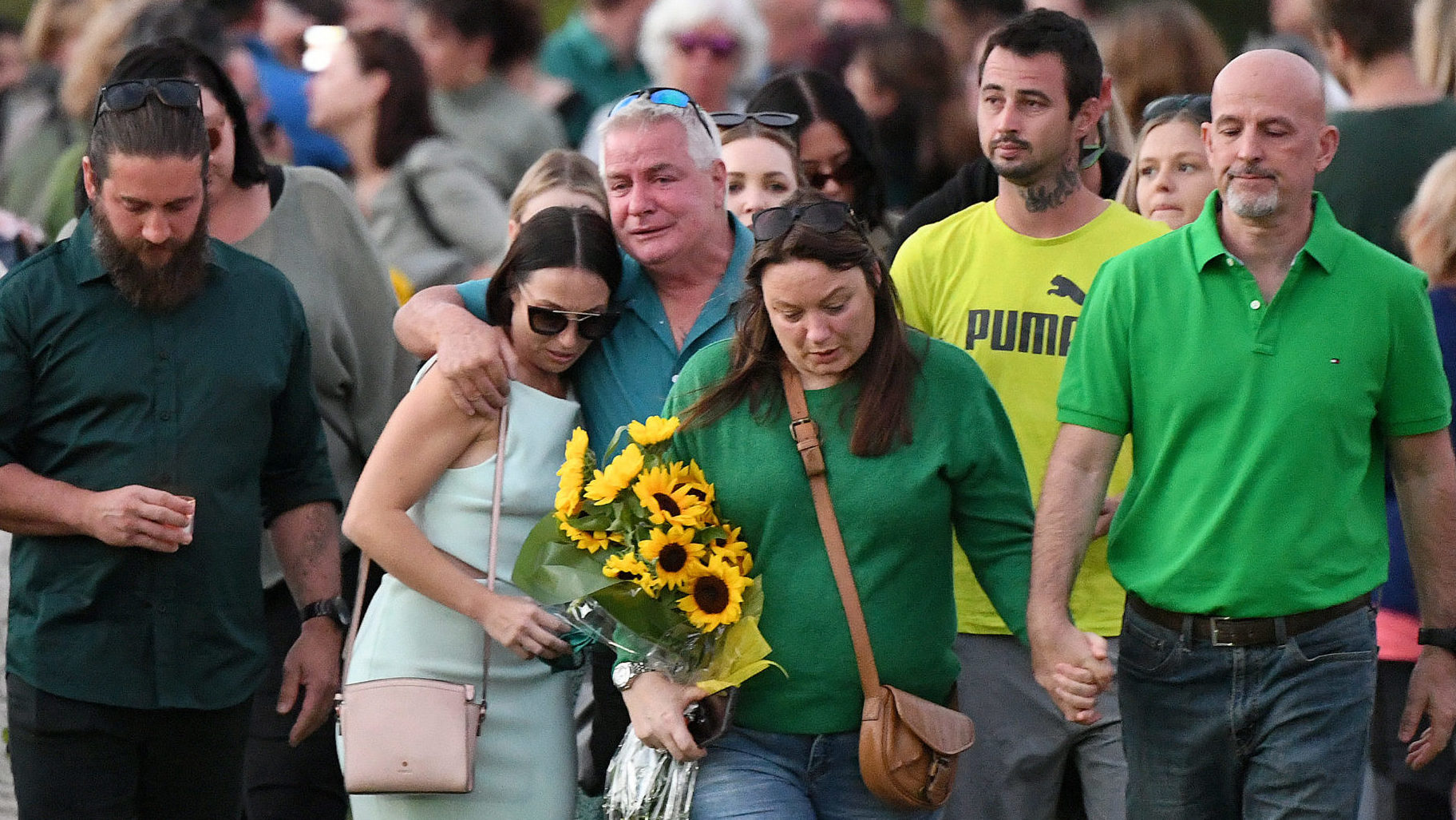 Tuesday April 27, 2021
A man who allegedly doused the family dog, his house and himself in petrol and threated to set it alight is the latest potentially horrific domestic violence incident on the Gold Coast, with police describing it as a "miracle" that no-one was killed.
The family of Kelly Wilkinson depart a vigil for murdered mother on the Gold Coast, Monday. . (AAP Image/Dave Hunt)
The man's partner and three adult children escaped unharmed, along with the dog, as police prevented the house turning into an inferno at O'Reilly Drive Coomera around 9:30pm Sunday.
Police…