Brisbane sends first over-the-counter COVID tests to US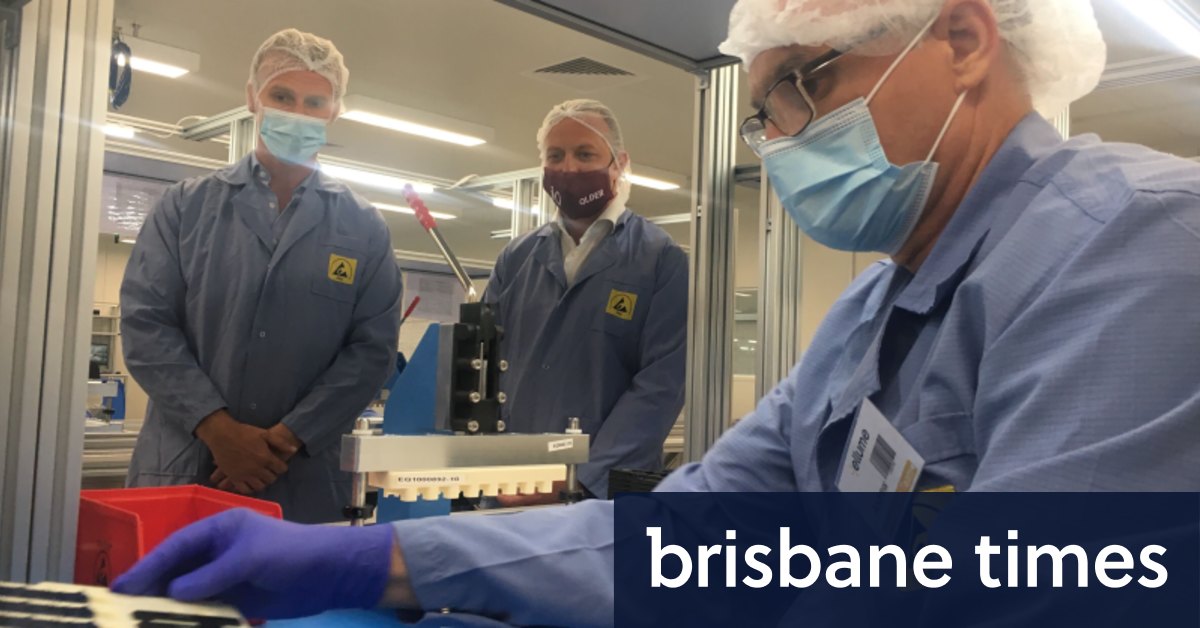 The kits, developed with the help of a $US30 million grant from the US government, have not been approved for use in Australia, Ellume Health chief executive Sean Parsons said.
"As part of that [American grant], we said for the 2021 calendar year, all of the home tests we could make would go to the US," he said.
"So we have not applied to the TGA [Therapeutic Goods Administration] for this product just yet.
"Our products are really designed for those environments where there is a lot of COVID spreading."
More than 400,000 people have died of COVID-19 in the US, almost equalling America's death toll during World War II.
Almost 25 million people have been infected there since the start of the pandemic.
Dr Parsons, who founded Ellume in 2010,…