'Dirty f*g': Gay cleaner claims his sexuality led to his job termination from major QLD council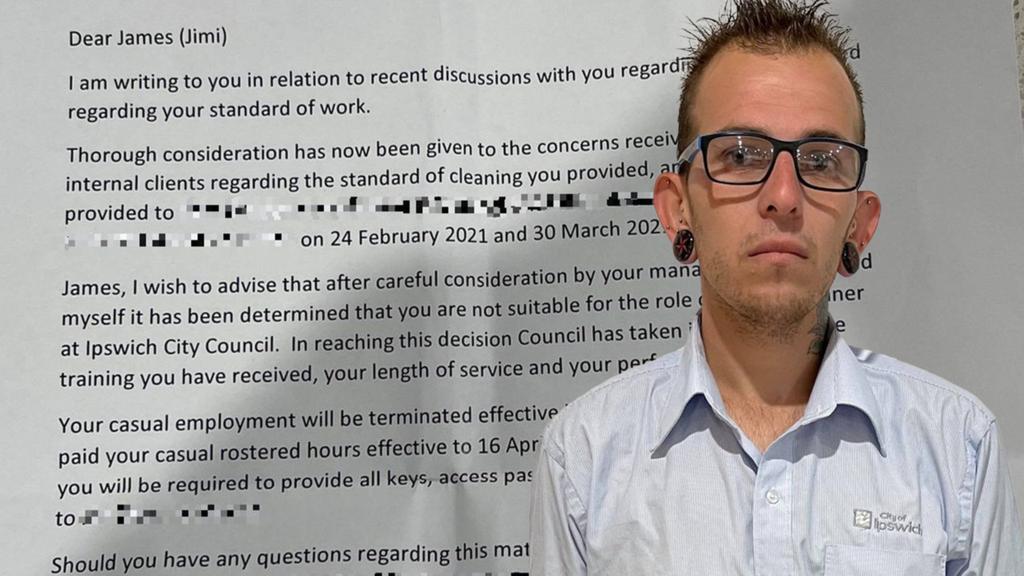 A Queensland cleaner is taking his workplace to the Fair Work Commission claiming his sexuality played a key role in his sudden termination and he was unfairly dismissed.
James 'Jimi' Fuller, 29, from Ipswich, is gay.
He says that when he started his casual job at Ipswich City Council in November last year, he was "victimised" for his sexuality.
Fuller further alleges that his boss told his colleagues he was gay, causing him to be bullied. On one occasion a fellow cleaner called him "a dirty f*g".
But when he made a formal complaint to HR, he was asked to retract the statement.
Several days later, on April 9, he was let go from his job.
"It doesn't matter if you're black,…