Farmers seek urgent help with feral pigs but national action plan months away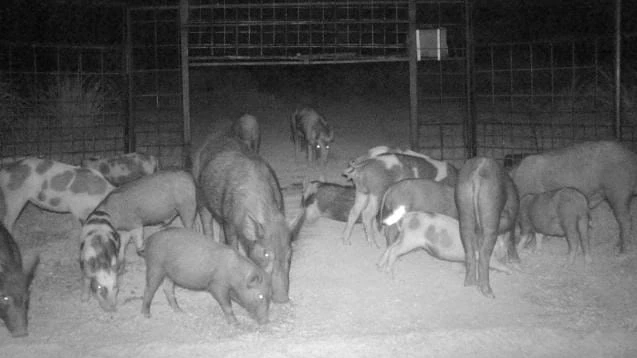 Queensland farmer Lester Cronau's nightly war with feral pigs is costing him thousands of dollars, and for the next few months at least, he'll be fighting it alone.
Key points:
Feral pigs are causing thousands of dollars worth of damage to Queensland farms 
Farmers are calling for immediate support to tackle the issue 
The National Feral Pig Action Plan is still months away from being finalised 
On his sugar cane farm at Yerra, south-west of Maryborough, he has seen groups of up to 30 feral pigs roaming his land.
But despite the growing costs and frustration, a National Feral Pig Action Plan to help him and other farmers tackle the pests is still months away. 
While exact figures are unknown, it is estimated there are 23 million feral…