Mystery SeaWorld toy that left Gold Coast boy 'beyond recovery' revealed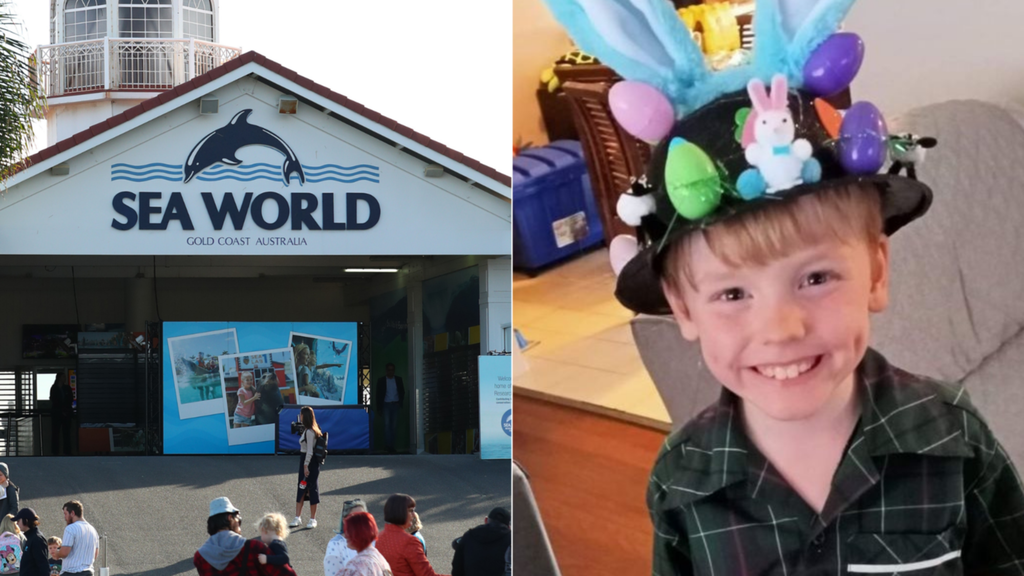 The operator of a Gold Coast theme park where a toy which critically injured a boy was purchased says the company is "distressed" over the incident.
But Village Roadshow Theme Parks, the parent company of SeaWorld, is seeking more information before commenting further.
It has so far responded by removing the toy from sale after it emerged six-year-old Gold Coast boy Deklan Labington-MacDonald is expected to have his life support turned off in coming days.
His family claims he has been in Brisbane's Queensland Children's Hospital since the "severe accident at home in Nerang, with a toy he was playing with" on April 25, according to a fundraising page.
"The Village Roadshow Theme Parks family are distressed to learn about the…