Qld Health says state is 'picked on' in bizarre tweet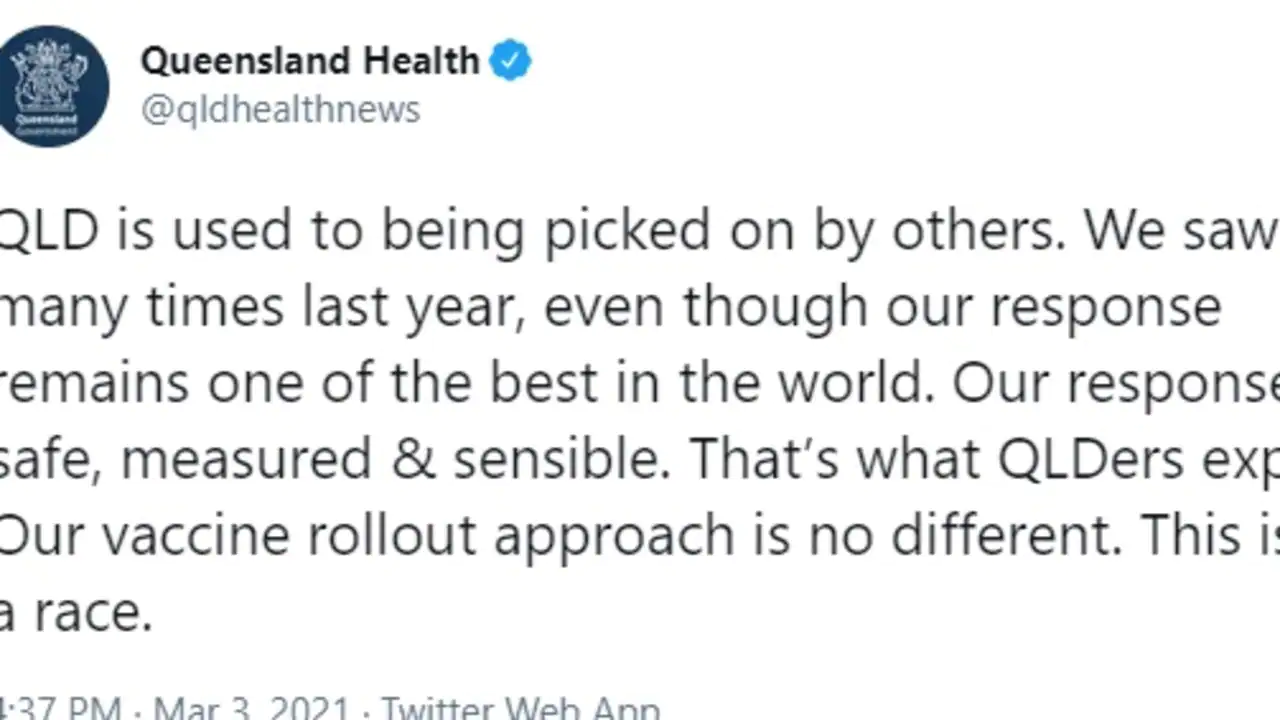 Queensland claims it is being "picked on" in a bizarre tweet that follows reports it is behind in its vaccination rollout.
Concerns have been raised about Australia's coronavirus vaccine rollout after several hiccups in the first week.
Some states – including Queensland and Victoria – which are responsible for rolling out the vaccine to quarantine and healthcare workers, vaccinated less than 30 per cent of their targets, according to figures obtained by the ABC on Monday.
It came after a…