Shearer shortage due to COVID restrictions sparks 'unofficial auction' for workers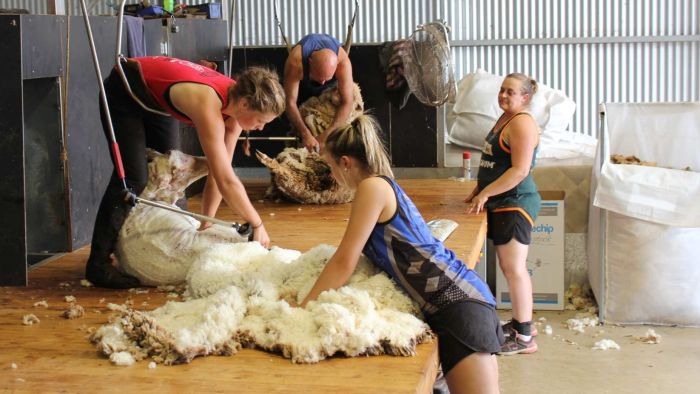 A worker shortage crisis has kicked off a bidding war between farmers and contractors for shearing crews.
Key points:
Farmers face lengthy, and potentially costly, delays in getting their sheep shorn
COVID-19 border restrictions and drought-breaking rains combine to create a skills "crisis" in the sheep industry
Shearing delays can cause animal welfare issues for sheep
Shearing Contractors Association of Australia secretary Jason Letchford said some producers were paying shearers premiums of between 20 and 50 per cent per sheep in an "unofficial auction system".
"The [minimum] pay rate is about $3.24 to shear a standard or flock sheep in Australia," he said.
"But we've seen the marketplace burst in the last three or four months, with smaller…