West Coast and Fremantle have been on different AFL paths in 2021, but this western derby could accelerate things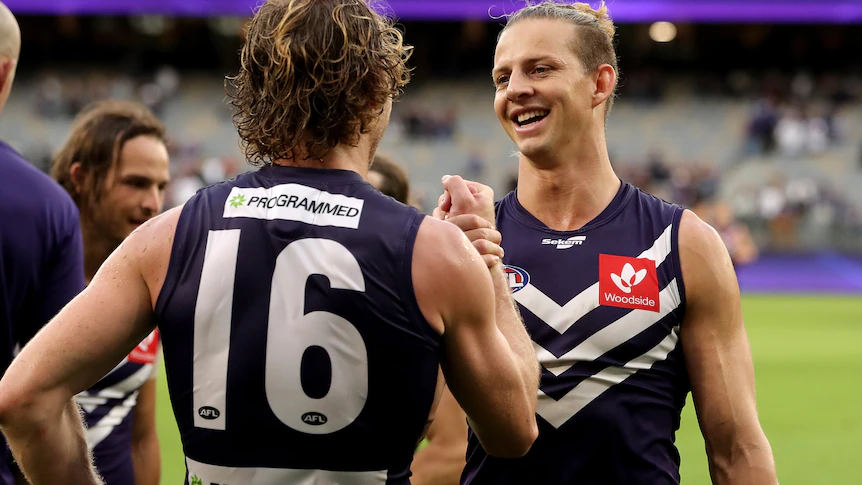 Things have been moving quickly in the west of late.
Snap lockdowns, looming COVID outbreaks, borders slammed shut and thrown open again, all within the space of a few days and a handful of frantic press conferences.
But having weathered the storm, West Aussies are emerging from the wreckage to discover, with some relief, everything remains just as it was a week ago.
Well, except for one minor detail — a resurgent Fremantle has unceremoniously dislodged West Coast from the AFL's top eight.
In any other week, especially one coming this early in a season, such a thing would prove valuable fodder for pointless arguments on Facebook and various large football forums, but little else.